After 8 years of coach training and experience, I have honed my listening so I can very quickly identify what your key struggle is, and the action needed to transform it. I communicate clearly and honestly, and deliver it with compassion and empathy. My truth-seeking nature will uncover who you really are right now, so you can move forward with true confidence and self-assuredness.
My coaching is action and results oriented. I understand the value of living on the growing edge of the comfort zone. I'm most effective with people who have a growth mindset and are willing to put in the work. With me, we'll not only get to the center of what's stopping you, but also have a plan of action to get you to where you want to be!
In addition to my coach training and experience, I'm also a certified teacher with 5 years of classroom teaching experience, including Early Childhood Education, which qualifies me to teach in pre-schools. This means my workshops are participant-focused, designed to engage (this means they're fun!), and are structured effectively to teach new skills and bring about new insights.
What my Wonderful Clients have to say
Video testimonial: Samira

Steve is an extremely gifted and compassionate coach. He is able to listen generously and ask questions in an empowering way that allowed me to open up and distinguish where I had a loss of power with my relationship with my husband. Steve created a sacred space that gave me the opportunity to dive deep into something I was not willing to look at and feared talking about. I immediately got clarity and power to restore what was not working in my communication. Now my relationship with my husband is elevating to a new level of intimacy. I am grateful for Steve's commitment and coaching!

When Steve started coaching me I had seen other coaches and done more than 200 hours of personal development work, none of which effectively addressed my situation or prepared me to deal with it. I discovered my significant other was living a secret life and stealing from me. At that point, Steve's smart, down to earth coaching empowered me to deal with the realities of my situation. With his help, I realized that I was being abused and put together a plan to powerfully deal with the situation and move forward. Steve totally changed my life and gave me the tools to get the results I wanted. I learned to set boundaries, which I didn't even know that I didn't know how to do. I also learned how to date effectively. We even made a very in-depth and thoughtful list of the characteristics that I was looking for in a partner. Now, I am in a relationship with a wonderful man who loves and respects me, and who is everything I wanted and then some.

Video testimonial: Albert & Tara

Whenever I come upon an obstacle in my relationship and friendships, I'll call Steve, and he'll be quick to respond! In just five minutes, he fills the space with compassion, empathy and kindness, and without any judgement - quick to share examples in his relationships where he's had difficult times and then quickly resolved them. He provides me new ways to be and to act that are fun, positive, and completely groundbreaking.

As a coach, Steve creates a space of openness, trust, and discovery. He listens deeply to really understand what you're dealing with, and allows you to see areas for action that you couldn't see before. He is easygoing and fun, which makes talking to Steve something to look forward to.

Being coached by Steve has allowed me to love and accept myself. Before Steve's coaching, I often focused on everything that was wrong in my life. I'd say things to myself like, "I don't like my job, I'm not doing enough to find a new job," or "I don't feel happy or motivated, and as a result I'm not following through on the things I want to do in my life." Through Steve's coaching, I learned to accept however I am feeling and whatever I am doing, and as a result I've had the courage to have the difficult conversations and take the difficult actions that have led me to be happy and fulfilled in many areas of my life.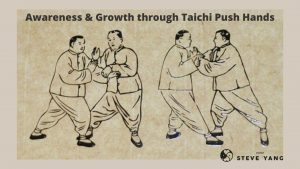 5553 Marquette Dr, SJ CA 95118
No event found!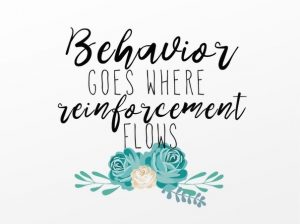 Originally taught as a 3-hour workshop, I quickly realized the topic of reinforcement and behaviorism is so rich with content it really requires its own longer-term course. This course is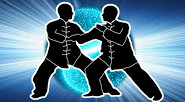 *Once Shelter-in-Place restrictions lift, registration for this event will open. This page is here for informational purposes, so people know what this course is going to be before signing up
Get the weekly newsletter!
You'll get weekly emails with valuable content on issues that people face in their relationships,
along with updates on upcoming workshops and coaching offers.